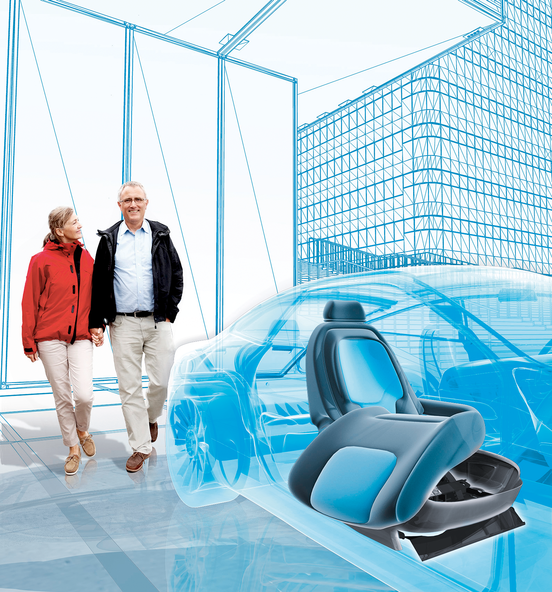 Custom-made cars
A very important tool for the realization of individual mobility is the car. KIRCHHOFF Mobility shows how people with handicaps can take part in those and regain a part of their freedom by individual vehicle modifications. We are car adapters for various, user-friendly and individual mobility aids in serial vehicles and cross-linked with with eight locations in Germany and Switzerland. Together with an intensive, individual consulting and our long-term experience we offer perfect vehicle modifications adapted to the individual case.
Our customers are people who are limited in their mobility due to an illness, their age or an accident and can therefore use their car to a certain extend only. We are also specialized in the area of modifications of commercial and public vehicles used for the transport of people! From a simple knob to complex car body works KIRCHHOFF Mobility offers an individualized full service. Our goal: Custom-made cars – for more self-reliance, for more independence, for more quality of life.
We work closely together with various car manufacturers as modifications are always based on serial vehicles. Some big vehicle manufacturers consider us as exclusive partners and also recommend us (e.g. BMW, Mercedes and VW). This status can only be reached by tested modification manufacturers who fulfill the special requirements of the car manufacturers.
Please find further information and contact data on our homepage www.kirchhoff-mobility.de