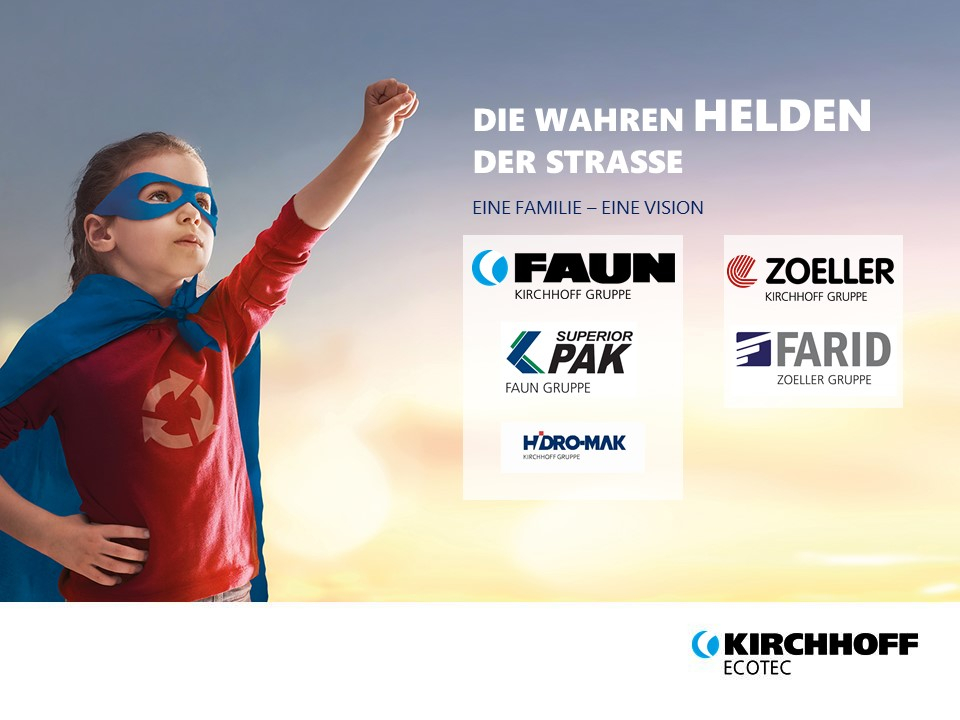 When growth leaves no traces
KIRCHHOFF Ecotec develops cutting-edge, tailor-made solutions for waste disposal logistics and street cleaning technologies - designed using sophisticated technology, for economical performance and the highest standards of quality. Throughout all of our processes, efficiency and resource conservation are among our top priorities.
Thanks to the individual strength of our brands, we offer a diverse portfolio of products that can be adapted to meet the needs of the national and global market - incorporating waste collection vehicles, road sweepers and lifter systems. Our team of more than 3500 employees is dedicated to producing pioneer solutions for our customers across the world. In our modern Technology Centre, we pool the core competencies of our brands to develop innovative, economical and sustainable disposal logistics solutions. Our development work focuses on demand-based waste disposal solutions and IoT systems for disposal logistics.
We are a global company with an active local presence - there when our customers need us. We promote learning within our teams, provide specific, targeted training to our employees and supply our apprentices with sound knowledge.
Find out more about FAUN's "pounders", about ZOELLER's Clean Option Technology, about our Turkish partner HIDRO-MAK, about our Australian subsidiary Superior Pak and about our Italian newcomer FARID.