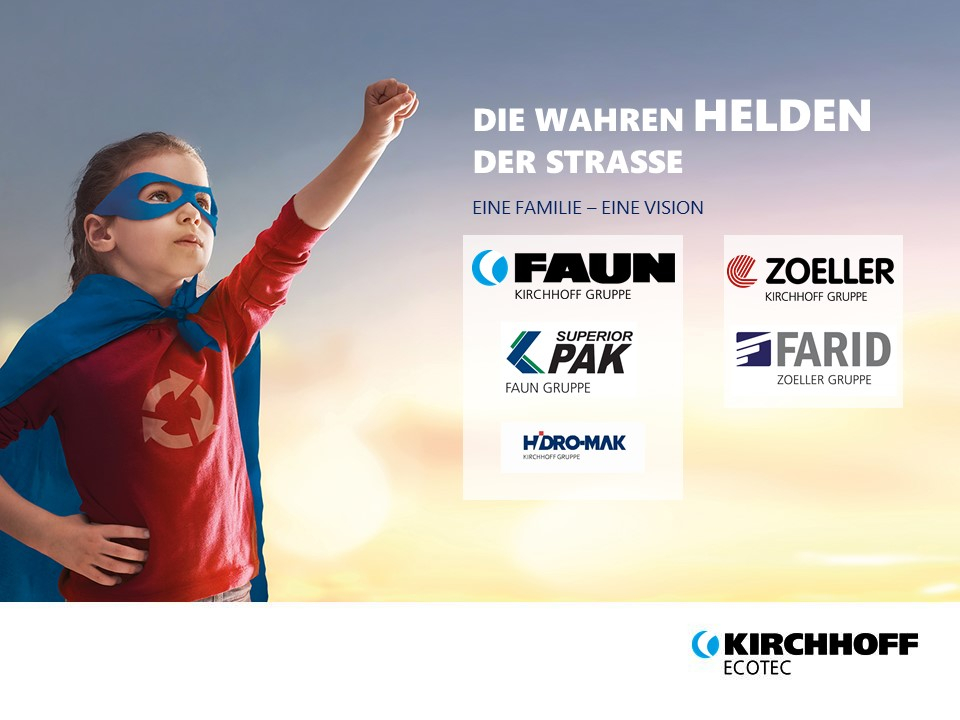 We make children's eyes light up
Rubbish trucks and sweepers have always had a fascinating effect on vehicle fans, both young and old. It has the same effect on us, the employees of KIRCHHOFF Ecotec. We are the waste disposal logistics and street cleaning technology division of the globally active KIRCHHOFF Group.
At home in 15 countries with 20 plants and 48 locations, we are always in active dialogue with our customers. We know them, they know us. Whether it's the waste disposal company around the corner or a globally active recycling company, we are united by a passion for designing and developing efficient logistics for recycling materials – we want to protect the environment, and we love vehicles! We are an important part of the circular economy and take active social responsibility.
Furthermore, we are the world's first supplier to put production-ready commercial vehicles with hydrogen fuel cell drive systems on the road. Since our goal is a zero-emission transport sector, 6,000 enthusiastic employees do everything in their power to ensure that the vehicle fleets of our customers, all around the world, meet the highest quality standards and are always in use. We are working on autonomous vehicle concepts and the targeted use of AI.
Our contribution to the circular economy: 100% clean technology
The strong FAUN and ZOELLER brands, as well as national and international vehicle brands, belong to the KIRCHHOFF Ecotec group:
Here's to a cleaner environment and better future for our children!