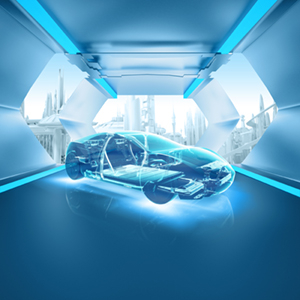 Development partner to the global automotive industry
KIRCHHOFF Automotive is a development partner to the automotive industry for complex metal and hybrid structures for body in white and chassis. We are active all over the globe as a full-service supplier.
KIRCHHOFF Automotive is the largest business unit in the KIRCHHOFF Group, with over 7,650 employees and 27 production plants in 11 countries. As a global player, we supply complex body components to customers in Europe, Asia, and North America, in a cost-optimal logistics chain. Our global production network includes the core technologies of forming, joining, lightweight construction, and surface treatment, ensuring uniform manufacturing and production standards around the world. Products such as bumper systems, front-end frames, and cross members are assembled into a wide variety of components at JIT plants that are located in the immediate vicinity of our customers.
As early as in the development phase for new vehicle models, we strive for close cooperation with automobile manufacturers. Our customers can thus take advantage of our expertise in lightweight automotive construction. We develop structural parts for the body in white, including hybrid designs, for example. Combinations of steel and aluminium, or metal and plastic, are used for this purpose. With the newly developed technology of partial press hardening, we are able to manufacture steel products with different strength ranges, for body components that are optimised for weight and crash performance.
Our focus, however, is not only on the process and machines, but also most importantly on our employees. We will only reach our goals, together with our customers, and be successful in the long term if we are highly motivated.
Here you can access the homepage of the KIRCHHOFF Automotive.