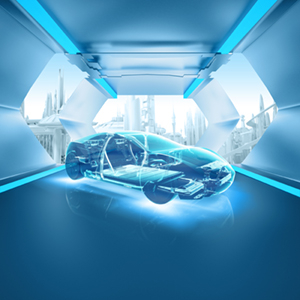 MAKING.MOBILITY.SAFE.
KIRCHHOFF Automotive offers body solutions that make tomorrow's mobility safe. Innovative and economical lightweight products ensure that people are optimally protected in the event of an accident.
As a supplier to the automotive industry, KIRCHHOFF Automotive develops and produces complex metal and hybrid structures for body-in-white and chassis that are lightweight, economical and crash-proof. Because the vehicles of the future - from electric to autonomous - also need bodies that ensure the greatest possible safety for all those involved in an accident in the event of an emergency.
As a global player, we offer our customers in Europe, Asia and North America comprehensive know-how in the areas of economical lightweight construction and crash performance. With the advanced technology of partial press hardening, KIRCHHOFF Automotive is able to produce steel products with different strength ranges and thus weight- and crash-optimized body components.
Many car manufacturers today have complex structural parts for the body-in-white made in hybrid design -. Combinations of steel-aluminum or metal-plastic - developed by us and manufactured worldwide. A global production network with the core technologies of forming, joining, lightweight construction and surface treatment ensures uniform manufacturing and production standards. Products such as crash management systems, front-end frames and cross-members are assembled into a wide variety of components in JIT plants in close proximity to customers.
Here you can access the homepage of the KIRCHHOFF Automotive.